VG-10 three-layer steel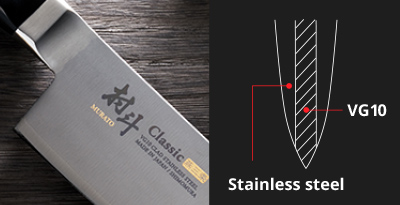 The three-layer steel is easy to sharpen and VG-10, a material loved by professional chefs is used as its core. Molybdenum, Vanadium, and Cobalt, which enhance the longevity of the sharpness, are added to the high-carbon stainless steel.
A balanced design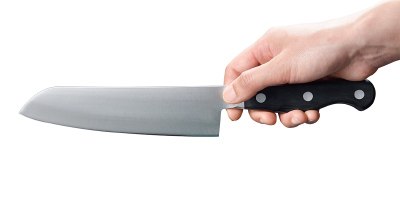 The heaviness of the blade that weight and the balance of the center of gravity are optimized to suit the skills of professional chefs allows you to cut into gristly meat, large vegetables, and hard food with a lighter force.